curiculum vitae in English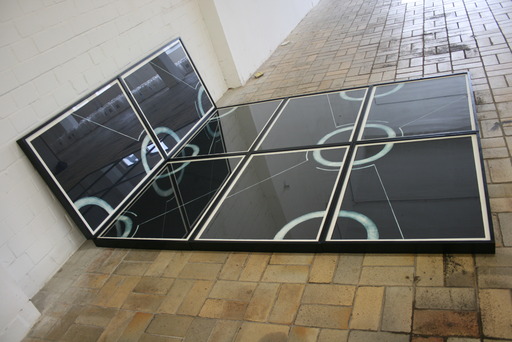 Born in 1961 in Nijmegen, NL.
Study:
1989 1990 Aristotelis University, Salonica, Greece.
1982 1986 Academy of Modern Art, Arnhem, NL
1981 1982 Royal academy of Art&Design, Den Bosch, NL
Exhibitions
Selection of exhibitions, recidences and awards: * with catalogue. v
2017
Special exhibition solo, Museum of Fine Art, Yekatrinburg, Russia.
Museum Kurhaus Kleve, Salon der Künstler. NRW Germany.
Haus im Park, Künstlerverein Emmerich. NRW Germany.
2016
Projectraum Kleve, printmaking aspects, NRW Germany
Artist in Recidency in printmakingbase Guanlan, China.
8th International printmaking Biennial, Douro, Portugal.
1st Printmaking biennial Lodz, Poland
Ural Print triennial, Rusia Awarded with certificate degree.
2015
European print Biennale XL prints invited artist. Cremona, Italy.
Museum of fine Art, Yekatrinburg. Invited by International Mezzotint Festval.
Gouda Museum, Bas grafiekprijs. Winner both jury price and 2th price public.
2014
7th printmaking Biennial, Douro, Portugal
Summerexhibition "Light", Gemeentemuseum, The Hague, NL
Mini Print Biennal, Falun, Finland
Durch-German Printmaking Fair, Borken, Germany
2013
SMTG Krakow, Falun. Dalrnasmuseum, Falun, Sweden.
Where is Printmaking? In search of new meanings. Contemorary Art galery Opole, Poland.
Second International Mezzorint Festival, Ekatrinburg, Russia
3th Fries small Print Biennal, Drachten, Netherlands
New members present their work, Artist society "Kunstliefde", Utrecht, Netherlands
2012
6th printmaking biennial Douro, Portugal.
20th Print Trinnial Krakow, Poland.
Groupshow Dutch Printmaking Association, Pulchri Studio, The Hague
2011
First International Mezzotint Festival*, Museum of Fine Arts, Ekatarinburg, Rusia.
2010
Art galery Camaver Kunsthaus op locatie, international exposition villa Tittoni, Monza, Italy.
Fries Graphic Museum, Kadekunst op locatie, Holland
Second Fries miniprint biennale*, Drachten, Holland
Achtste triennale de Chamalieres, France.
2009
12th European Printmakers Biennal, Brugge, Belgium
Galerie Kunstwan, Tilburg
Galerie Signaal, Amsterdam
Galerie Charlotte Lugt, Amsterdam
2008
Grafiek met een andere omtrek, Gorkums Museum
New developments in Printmaking, CBK Almere.
2007
Single exhibition, Studiecentum Soeterbeeck R.U.N., Ravenstein.
First Friese Mini Print Biennal, Leeuwarden.
2006
'Light in black and white',* Galery Inkt, Den Haag.
Nomination BAS graphic price,Rotterdam.
Int. Graphic Manifestation, Galery Werfkade, 16, Groningen.
2005
Nomination BAS Graphic price, Rotterdam, Holland. Resulted in third place.
'New additions'*, exhibition printmaking studio O Ilios, Salonica, Greece.
Int. miniprintbiennale Cluy*, Romania.
2004
'Water', Galery Inkt, Den Haag.
'Prent Nu', Loods 6, Amsterdam.
Galerie Unita, Beek-Ubbergen.
2003
'Dutch variations on Greece'*, Netherlands Institute Athens, Greece.
Building and buildings', Galery Inkt, Den Haag.
Residence in printmaking studio O Ilios, Salonica, Greece.
Masterclass in Printmaking studio Amsterdam.
2002
'Grafiek Nu'* Singermuseum, Laren.
Int. Print Biennale, Brugge, Belgium.
2001
'Zuid-Hollandse Grafiekmanifestatie'*,Grote Kerk, Den Haag.
Grafiekmanifestatie 'Kunsthuis 13', Velp
2000
Single exhibition, Galery 'het Brouwershuis', Nijmegen.
Int. Print Biennale, Brugge, Belgium.
1999
Gelderse Grafiekbiennale*, Nijmegen.
1998
'Artoll', Artist in recidence, group project, Bedburg-Hau, Germany.
'Minimal Art Discount', Du vague a l'art collectif, Luxembourg.
1997
Residence in Printmaking studio o Ilios, Salonica, Greece.
'Art Bazar', Neapolis, Salonica, Greece.
1996
8 th. Int. Print Biennale Biëlla, Italy.
1995
'Fifty years later', Int. Symposium and artist residence, Mullheim, Germany.
Artist residence in printmaking studio Engramme, Quebec, Canada.
Small print Biennale*, Süssekelen, Sweden.
1994
Graphic exhibition, Galery 'Lola Nikolaou', Salonica, Greece.
1993
Single exhibition, Galery Brouwersgracht 238, Amsterdam.
1st Dutch Print Bienalle, Maastricht.
1992
Interprint 92*, Lviv, Ucraine.
1991
Intergrafia 1991*, Katowice, Poland.
1989
Small Print Quadriennale*, Banska-Bystra, Slovacia.
Int. Print Biennale*, Varna, Bulgaria.
1987
Sandor Museum, Salgotarjan, Hungaria.
International Graphic Symposium*, artist in recidence, Matra Almas, Hungaria.